At home with the little ones? Here are some fun things to do!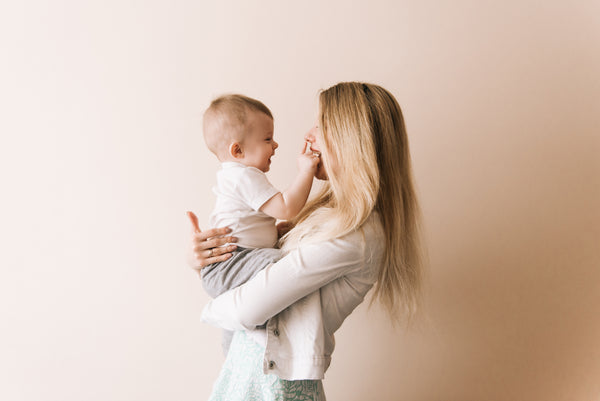 We hope you enjoyed our first blog on 'Ways to get through the days while quarantined with kids'! Now as move into Autumn and the weather gets cooler, we thought you might like a few more suggestions. To help you out, we've compiled our favourite things you can do at home with your family to keep them engaged, entertained and creating!
Check out our suggestions below:
Do an easy craft. No need to go over the top, just give your kiddos some construction paper and crayons and let their imaginations soar. Or you could pop some suggestions in a container and ask them to draw what they pull out – think of animals, objects, or even food!
Write letters to relatives. Have your kids craft a letter to a grandparent or family member. It also helps them practice their penmanship, and when nan and pop receive their letters, we're sure they'll be thrilled. Talk about a win-win.
Make a simple recipe. Get kids involved in the kitchen by having them help you prep lunch or dinner, with supervision, of course. With so many websites sharing kid-friendly recipes, we're sure you'll find something they'll love in no time.
Get building. Use Legos or building blocks to create a true masterpiece. Go for a more complicated build, like a bridge, to give your kids the lowdown on basic physics.
Cuddle up with a few books. There's no such thing as too much reading, so carving out an hour to hunker down with your kids' favourite titles is certainly a good idea.
Have a board game night. A tried and true family favourite, getting a little competitive for a few hours will keep boredom at bay.
Introduce your kids to yoga or meditation. A little zen during uncertain times goes a long way. Try this Trolls-inspired yoga video to help little ones feel relaxed.
Make a collage or vision board. Help children cut out photos and words from magazines or newspapers and stick them to a sturdy piece of paper. They can hang them up in their rooms once their creations are complete.
Have a movie marathon. Thanks to streaming services, there are plenty of movies on Netflix, Stan and Disney+. Postpone your screen time rules and settle down in front of the TV for some relaxing entertainment.