How the Owlet Cam Integrates with the Smart Sock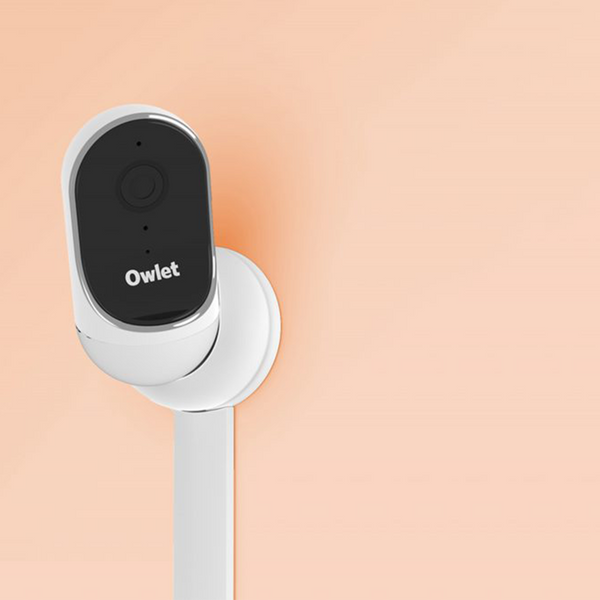 We're so excited to share a closer look into our new product, the Owlet Cam! The Owlet Cam works well on its own or integrates seamlessly with the Smart Sock. Learn how these two products come together to create the complete baby monitor system.
OWLET SMART SOCK + CAM
The Owlet Smart Sock + Cam is the first baby monitor ever to track your baby's heart rate and oxygen levels while streaming 1080p HD video and sound directly to your phone. It's everything you need to know baby is okay.
It's important to keep in mind that if you buy the Owlet Cam without the Smart Sock, you will not receive live heart rate or oxygen level readings and notifications. The ability to track your little one's live readings is a feature only the Smart Sock offers.
HOW THEY WORK TOGETHER
The Owlet Smart Sock wraps around your baby's foot to track their heart rate and oxygen levels and then sends this information to a Base Station via Bluetooth. The Base Station glows green to let you know everything is okay but is designed to notify you if heart rate and oxygen levels leave preset zones. Using Owlet's App, parents can receive notifications and see real-time heart rate and oxygen levels coupled with live video from the Owlet Cam.
The Owlet Cam also has two-way audio, so you can soothe and speak to your baby without needing to enter their room. The app's background mode enables you to listen to your baby while using your phone for other tasks and still receive proactive notifications based on your baby's sound, movement, heart rate and oxygen levels. It's the best way to know when your baby needs you.
NOTEWORTHY FEATURES
Both the Owlet Cam and Smart Sock work well on their own but when paired together they offer amazing features you won't find anywhere else! Check out a few of their noteworthy features below:
See live heart rate & oxygen levels: View live readings of your baby's heart rate and oxygen levels along with receiving proactive notifications if either go outside of range.
Receive wellness notifications: From milestones to tips, be informed of different wellness notifications to help develop and create healthy routines for your baby.
High Definition 1080p video: Stream HD 1080p video with night vision on a secure, encrypted WiFi.
Background audio: Audio from your baby's room plays in the background while you use your phone for other tasks.
Two-way audio: Talk to and soothe your baby from anywhere!
130° wide-angle lens: Maximise your field of vision with the camera's 130 degree HD view.
Room temperature sensor: Check the temperature of your baby's room to make sure it's just right!
A COMPLETE PICTURE OF YOUR BABY'S WELLNESS
From day one, Owlet has had the mission to change the way we care for infants, and that starts with starts understanding what your baby needs and when they need. The Owlet Sock + Cam gets us closer to that goal by giving you all the tools you need to hear, see and know your baby is okay.