What To Do the Week Before Baby Arrives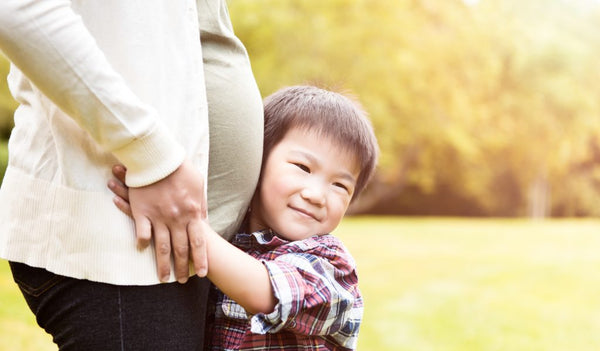 The week before your due date (or induction date, etc.) has arrived, and you're feeling ready to have your baby. However, there are a few last minute tasks that you can check off your list. Here are eight ideas about what to do the week before baby arrives, ranging from baby preparedness to self-care.
1. SLEEP.
I know, it's difficult to sleep through the night when you have to get up to pee every five minutes. But seriously, try to sleep as much as you can, because you're going to miss that luxury once your bub arrives. Plus, it's important for you to be able to rest and recharge to be ready to deliver your baby.
2. SPEND QUALITY TIME WITH LOVED ONES.
If you have older kids, try to spend some quality one-on-one time with each of them before your family grows. And make time for your partner, too. Plan on a date night with great food, a movie, concert or ballet, and take the time to enjoy being with each other.
3. GET YOUR HAIR AND NAILS DONE.
Self-care is so important, especially when you're on the cusp of being heavily depended upon. So get your hair done, get a mani/pedi, or buy a new outfit. Just do something that makes you feel good and gives you confidence. It's important to be a good headspace when baby arrives, and these things can help!
4. FINALIZE YOUR BIRTH PLAN.
Go over your birth plan with your partner and your doctor. Where applicable, make sure you're pre-checked into the hospital or birth center where you're delivering. If you have a doula, get in touch with her as well.
5. GET ANY LAST-MINUTE BABY ITEMS.
Need a few more diapers? Some more swaddling blankets? A different crib sheet? Take this time to grab any last-minute baby-oriented items that you may still need to get.
6. SUBSTANTIATE YOUR WORK LEAVE.
If you work outside of the home and haven't already, make sure you have your work leave timeframe and compensation scale substantiated. If you're still working, make sure you touch base with your superiors so that you're all on the same page, and make sure you have contingencies in place to cover your duties during your absence.
7. INSTALL YOUR BABY'S CAR SEAT.
You never know when you'll go into labor, so make sure the seat is installed and ready to go.
8. READ OR WATCH ALL THE THINGS.
Take this last bit of time to read some books, or binge watch a series on Netflix. You might not have time to do these simple things for a while, so cram in as much entertainment, as you can, while you can.