The Best Purchase We've Made for Our Baby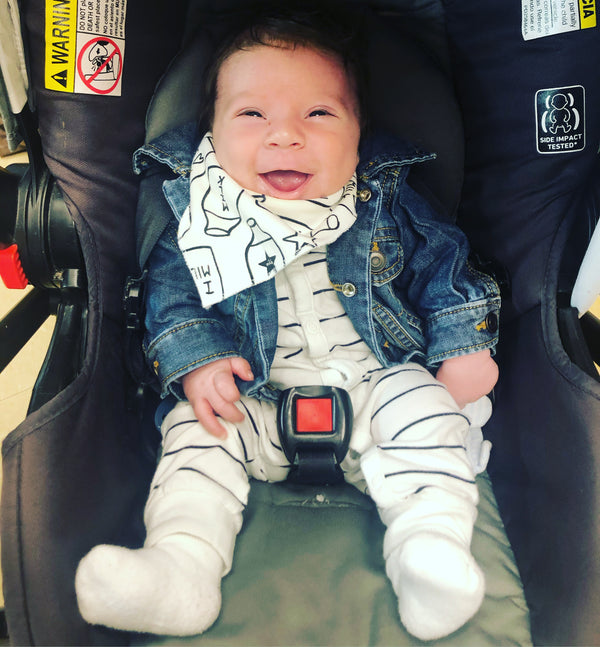 First I want to say if you have a baby or ever plan to: BUY THE OWLET. I am in no way sponsored by them (should be by now) but as an overbearing mama, I bought one as a just in case. That "just in case" might have just saved my baby's life. Avery was sent home Sunday after being diagnosed with RSV and is doing well but with precautions. I told the doctor about the baby monitor system we had and he said "50-70% of babies will desat with RSV at home they did a study so if it alarms don't freak out" but boy was he wrong. 
Our Owlet Smart Sock first notified us around 2 am. His oxygen levels were in the high 80s so I suctioned his nose, repositioned him and he was doing great. 2 hours later, the same thing. Around 5 or 6 am, I noticed that Avery's oxygen levels were staying in the 80s and his work of breathing changed so fast. He was beginning to retract and was having a hard time breathing. I called the on-call pediatrician, since we had a scheduled appointment later that day, and she said to come in when they open. So I did. I drove my newborn 42 miles to the pediatrician and by the time we got there, Avery was blue with oxygen levels in the high 70s. This might have just saved my baby's life. I wouldn't have rushed so fast to get him seen if it wasn't for the Owlet Smart Sock.
As for an update on his condition, we are stable. When we got to the pediatrician's office, they quickly put him on oxygen and had EMS there within 7 minutes. We made it to the hospital and even being on oxygen, he's still working really hard to breathe. We have been re-admitted and are hoping his condition doesn't worsen. He's been able to tolerate feeds okay but it's tiring him out. I'm so sad we are back at the hospital but I'm glad he is in good care because this morning was terrifying. Please continue to pray for healing, we need it right now more than ever. This virus has unfortunately been more than we bargained for.
Avery ended up having RSV and complications from it including bronchiolitis and also pneumonia. Again, please invest in the Owlet Smart Sock if you haven't already. It has been the best purchase we've made for our baby Avery.
- Alyssa L.